Christmas Came and Went
We had a fantastic Christmas this year and though Kells didn't get all jazzed up about opening presents, he did enjoy playing with them. The toys he loved the most belonged to his cousin CJ. It didn't matter what was in front of him he had to have CJ's toys. It's like CJ's hands left a scent on the darn things too because those were the only ones he was interested in. Luke was trying to get Kells to open one of his presents and Kells just kept turning around and making a b line for CJ's hot wheels. He did find one of his toys tasty however.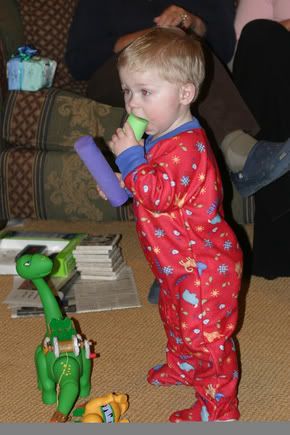 Kells was such a great kid all weekend long. He snuggled with Uncle Chad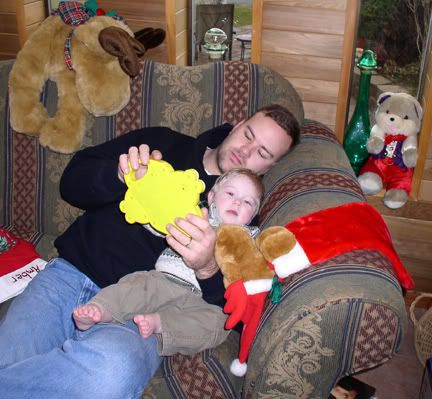 put up with being smooched constantly from everyone, including Aunt Cala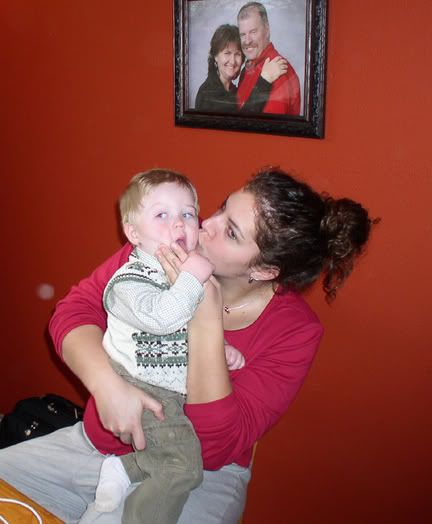 Just barely though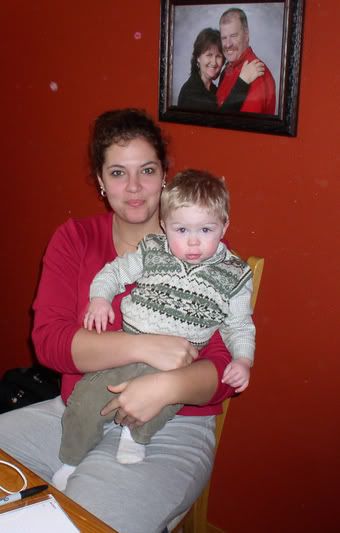 and even tried to do some smooching of his own.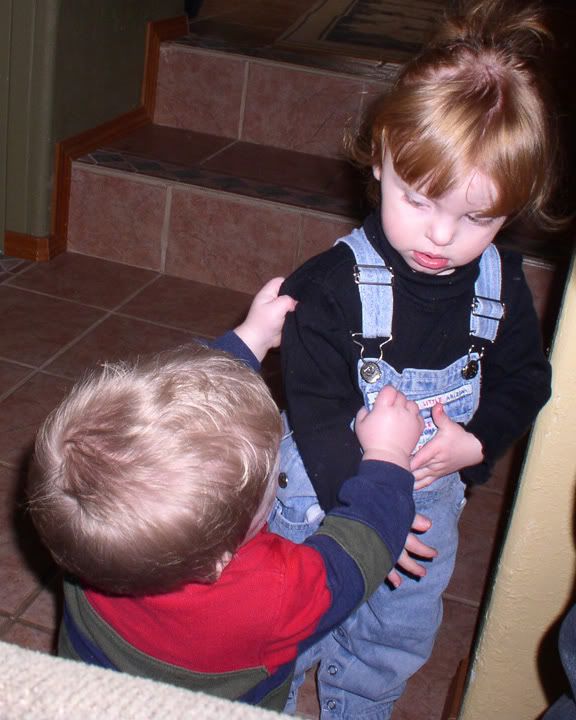 All in all it was a great weekend with great friends and family.